5 Awesome Websites Your Students Will Love
Here are 5 AWESOME WEBSITES for any educators – new or savy – looking to enhance their classroom tech toolkit!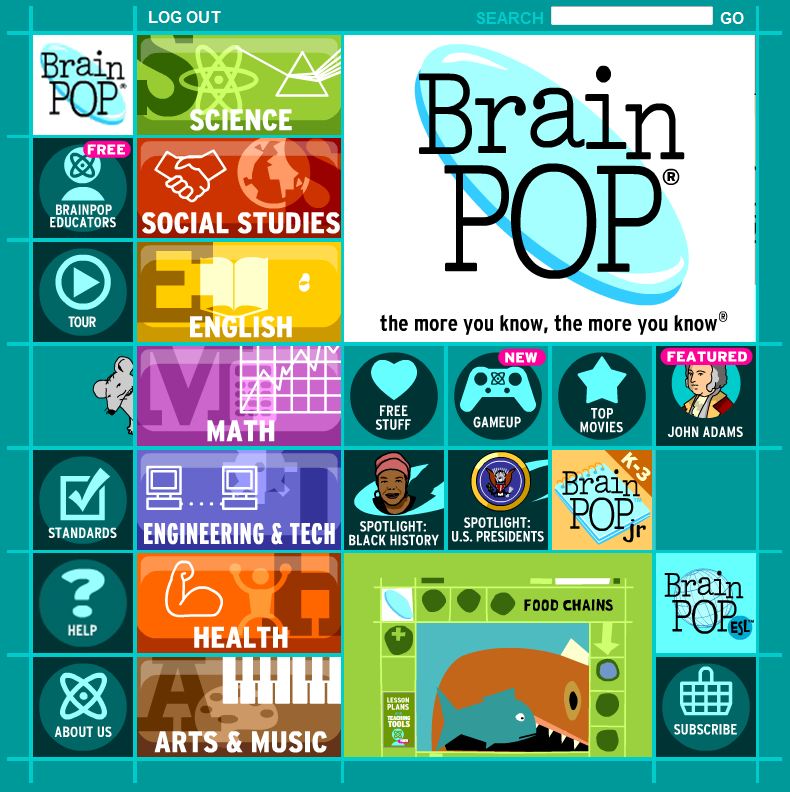 1. Brainpop Educators:  Teachers can sign up to connect with other teachers, look up lesson ideas, etc.  If you have the subscription, you can create classes and give assignments and quizzes (you can use their pre-made quizzes or make your own or a combination).
2. Skype in the Classroom: It is free to sign up!  It can be used as a world wide collaboration tool.  You can connect with classes all over the world.  Find guest speakers.  Take virtual tours.  There are many classes that have already been created that you can join.  NASA has a Skype in the classroom account that you can connect with.
3.  Fakebook:  You you heard us correctly. You can have your students create a fake "Facebook" page.  Examples – students can create Fakebook pages for:  characters from class novels for a character study, a person from history, an element, an animal (who would be their "friend", what is their environment, etc.) How cool is that!
4.  
PBS Learning Media

: 
More than 1,000 free media resources from the best in public television (e.g. NOVA, Frontline, Design Squad , American Experience). Resources include video and audio segments, Flash interactives, images, documents, lesson plans for teachers, and student-oriented activities. Once you register, you can personalize the site using "My Folders" and "My Groups" to catalog your favorite resources.
5.  
Blabberize It:
This  is a free photo editing tool that creates talking animations from a photo or other image in 30 seconds! There are also some that are pre-made. Students can create a short speech for a historical character or narrate an event. To apply it to foreign languages, students can make a "Blabberized" photo and as it is speaking, they are doing a voice-over in the language they are learning.
Have fun educators!!